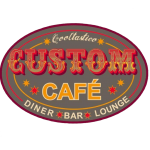 We are always moving forward.
We would like to thank you for your continued support since we opened 5 years ago.
We try not to stand still! …so here's a preview of some things our super talented landscaper has been up to this winter!! We have been redoing our back garden with a lovely tractor tyre rockery…(& you don't see many of those …if any!
The safety of our customers and staff will remain our top priority obviously, and although Covid restrictions have been removed, we will continue to follow updated gov guidelines so that everyone remains safe,
We now look to take order and payments upfront as this makes it far easier for customers to then get up and leave without having to queue in busy times. We welcome both cash and card.
As you know, we try our hardest to accommodate you always and we aim to give our best customer service. If you think we are doing anything wrong, we ask that you do please tell us at the time, giving us the opportunity to rectify the issue to your satisfaction. Your feedback is very important to us!
Thank you for your co-operation and we very much look forward to welcoming you to the Custom Café in 2022.
We are trying to go plastic free…it's really not easy – but we are chipping away bit by bit and we are going to get there!
We have raised over £30,000 for various charities including Loui Legend, Charity for kids, Animals Asia, Blood runners, Blind Dogs, Barby Keel,  Sea Shepard to name a few.
We have been a central point to enable others to raise thousands more through various rides and quiz nights etc – including Alzheimer's, plus collections for the homeless
a non-profit making charity rehoming or providing permanent refuge for abused, abandoned and unwanted animals.